2023 Mississippi Water Resources Conference
---
The 2023 Mississippi Water Resources Research Institute (MWRRI) annual conference promises to be an exciting event. Preliminary plans include baseball game/rooftop reception Tuesday, March 28, a full-day conference schedule with poster session on Wednesday, March 29, and half-day conference schedule on Thursday, March 30.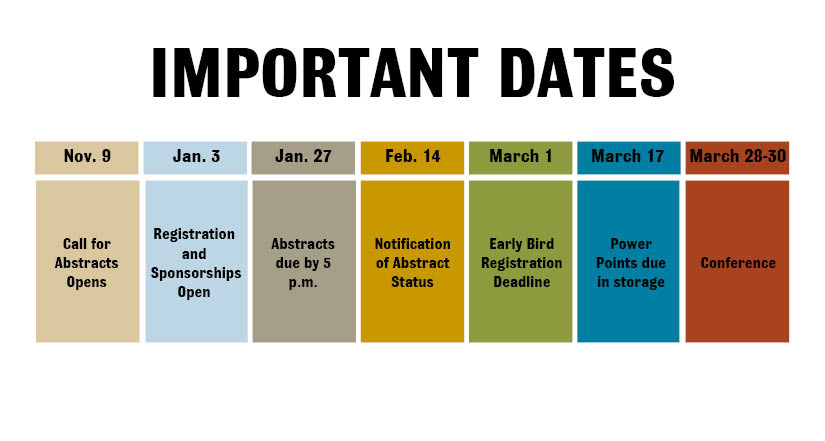 Abstract Submission
---
Abstract Submission is closed
Presentation Categories
Standard Oral Presentations: 20-minute slot (including Q&A)
Poster Presentation: Posters should be 48" wide x 36" tall. Easels, boards, and tacks will be provided.
Lightning Talk: 5-minute presentation (categories: research, outreach/Extension, funding opportunity briefing/agency update, private industry/commercial)
Session Topics:
Aquatic Ecology, Agriculture/Irrigation, Coastal Issues, Drinking Water, Drought & Climate, Emerging & Innovative Technologies, GIS, Groundwater, Harmful Algal Blooms (HABs), Modeling & Water Management, Restoration, Stormwater, Surface Water. Wastewater Systems Management, Water Law & Policy, Water Monitoring, Water Quality, Water Quantity, Water Security/Risk
Location
---
Known as Mississippi's College Town, Starkville offers all the perks of small town living along with the benefits of a having a top-tier research university as its closest neighbor. Located in northeast Mississippi, Starkville welcomes conference participants from several Southeastern states as well as in-state universities.
The Mill Conference Center has an interesting history as an early 20th century cotton mill turned 21st century special event venue. Conference sessions will take place in The Mill's ballrooms and break-out rooms.
Out-of-town guests can reserve rooms at The Courtyard Starkville MSU (Marriott) for a discounted rate through the reservation link. A limited number of Federal Rate rooms are available on a first-come, first-served basis.
Registration
---
Registration is closed
All presenters must register for the conference.
Conference fees:
Student Rates

Full rate $225
Students will be required to submit a form proving they're enrolled. See below for more information.

Professional rates
One day rates

Professional $250
Student $200
Student Presenters:
Students selected to present must provide proper student identification including a Full Time Status Confirmation Form (see directly below) with the signature of their major professor and a photocopy of the front side of their current student ID card. As part of the student competition, student's oral and poster presentations will be rated by conference judges, and the top 3 presenters of each will be awarded following the conference. See more detailed student competition information below:

2023 MSWRC Full Time Status Confirmation Form
Sponsors/Exhibitors
---
2023 Mississippi Water Resources Conference Sponsorship Levels
Emerald: $5,000
Sponsors rooftop reception (first sponsor only)
Sponsors keynote speakers (subsequent sponsors)
Receives one additional professional registration (2 total)
Diamond: $2,000
Sponsors event swag (including business and conference logos, first sponsor only)
Sponsors student oral presentation competition (subsequent sponsors)
Receives one additional professional registration (2 total)
Platinum: $1,000
Sponsors meals and breaks
Gold: $500
Sponsors student poster presentation competition and reception (all sponsors contribute)
All sponsors receive:
Booth space if desired (table or stand-up)
One free conference admission
Free admission to reception/baseball game
Announcements during general sessions
Acknowledgement in program
Acknowledgement on signage
Acknowledgement in general session slides
If you have questions about sponsorship or exhibitor space, contact Dr. Zach Reynolds at zach.reynolds@msstate.edu.
FAQS
---
Abstracts
Q: When are abstract submissions due?
A: Jan. 27, 2023 by 5 p.m. CST through the online 2023 Abstract Submission Form.
Q: What type of presentation categories does the MSWRC offer?
A: There are 3 presentation categories: the standard oral presentation (20 minutes including time for Q&A), the poster presentation (poster session held on Wednesday, March 29th from 5:30-7:30pm, and the new lighting talk – a 5-minute oral presentation with an enforced time limit. Note: lightning talks are not eligible for the student competition.
Q: I'm a student that would like to submit an abstract to the MSWRC, but I will have only preliminary data or no data by January. What type of presentation category should I consider?
A: You should consider the lighting talk or poster presentation categories. Standard oral presentations are intended for projects that contain a well-developed results and/or discussion component.
Q: I'm a professional and would like to organize and moderate a session of my peers around a particular topic. Is this allowed?
A: Yes! Please contact Keri Lewis at Keri.Lewis@msstate.edu or 662-325-3295 to discuss. You will still need to submit an abstract by the appropriate deadline, and all participants must register for the conference.
---
Registration
Q: When does registration open?
A: January 3, 2023.
Q: Is there a student registration discount?
A: Yes! All students must provide two documents by email: the 2023 MSWRC Student Full-Time Status Confirmation Form (signed by your major professor/academic advisor) AND a photocopy or screenshot of your student ID Card. Email these as a single PDF to Keri Lewis at Keri.lewis@msstate.edu. The discounted student rate does not apply to full-time professionals enrolled as students part-time.
Q: Is there an early bird discount?
A: Yes! The early bird registration rates end March 1, 2023.
Q: Do I have to register if I am a presenter?
A: Yes, all presenters (standard oral, lightning, and poster) must register for the MSWRC. (Even if you do not intend to attend the conference except for your presentation time slot, you must register. A one-day registration option is available.)
Q: What meals are included with registration?
A: The MSWRC meals include breakfast and lunch on Wednesday and Thursday, and a reception with heavy appetizers and beverages at the student poster reception Wednesday night. Snacks and drinks are provided during the breaks.
---
Baseball Game Reception
Q: Can I buy a ticket to the baseball game reception without attending the conference?
A: No, the baseball game reception is open only to registered attendees and one additional guest with the purchase of a guest ticket.
Q: Can I bring a guest to the baseball game reception?
A: Each conference attendee can purchase a guest ticket for the reception for a reduced rate of $25 ($35 value).
Q: Is the baseball game reception appropriate for families/children?
A: No, the reception is designed as a professional networking event.
Q: Can I wait until the conference to decide if I want to attend the baseball game?
A: Conference organizers must purchase tickets in advance and will purchase only the number of tickets requested by registered conference attendees. If you do not opt to attend the game and change your mind, check with the registration desk to see if anyone canceled at the last minute and turned in their baseball tickets.
---
Student Competition
Q: How do I become eligible for the student competition?
A: Participating in the student competition requires three steps: 1) Submit a standard oral or poster presentation abstract that is accepted; 2) Register; and 3) Provide your two forms of student documentation (see Registration FAQ section above) by email to Keri Lewis at Keri.Lewis@msstate.edu.
Q: Are the lightning talks eligible for student competition?
A: No, standard oral and poster competitions are the only categories eligible for the 2023 student competition.
Q: How many students will receive awards?
A: Students compete for a 1st, 2nd, and 3rd place award in each of the two qualifying categories, (standard oral presentation and poster presentation), for a total of six student winners.
Q: Can I compete in both the student oral competition and the student poster competition?
A: Yes, but you must submit two different abstracts with distinct content for each category type.
Q: Will you announce the student winners at the end of the MSWRC?
A: We plan to announce and recognize the 2023 MSWRC student competition winners at lunch on Thursday with plaques and prize money. We strongly encourage all students to attend both days of the MSWRC conference and be present for the awards ceremony.
---
Lodging
Q: Is there a conference hotel with discounted rates?
A: Book rooms at the Courtyard MSU online (https://www.marriott.com/event-reservations/reservation-link.mi?id=1666209074036&key=GRP&app=resvlink).
Q: I qualify for the Federal Rate. Does the Courtyard MSU offer rooms at that rate?
A: A limited number of rooms are available at the Federal rate on a first-come, first-served basis.
Q: Can I make room reservations somewhere other than the Courtyard MSU?
A: While the Courtyard MSU offers exceptional convenience, you are welcome to stay wherever you like.
---
Judges, Moderators, and Moderator Assistants
Q: I'd like to participate in the conference in a different capacity other than presenting. What options are available?
A: The MSWRC welcomes judges, moderators, and moderator assistants. Sign up is available through the registration website.
Judges evaluate student presenters and will complete evaluation forms online through Qualtrics. Students are not eligible to serve as judges. To increase consistency in judging efforts, judges are required to attend a quick training session before the conference via Zoom.
Moderators and Moderator Assistants are responsible for introducing speakers, keeping sessions on schedule, supporting presenters with technical and time-management challenges, and reminding judges about the online evaluation forms. Crowd/noise control outside the doors may also be required.
Keynote Speakers
---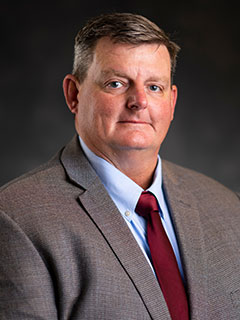 Keynote
The World Has a Drinking Problem: Global Water Scarcity
Dr. Doug Kingman
Instructional Professor
Texas A&M University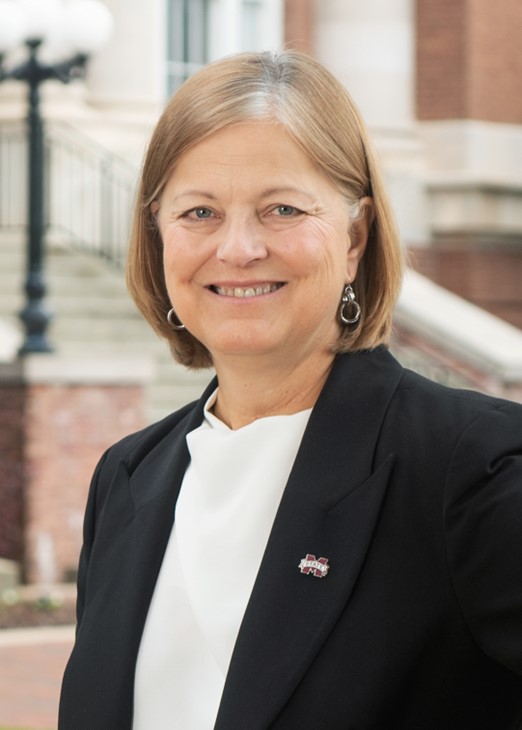 Panel
Regional and National Collaborations Advance Water Science
Dr. Julie Jordan
Vice President for Research and Economic Development
Mississippi State University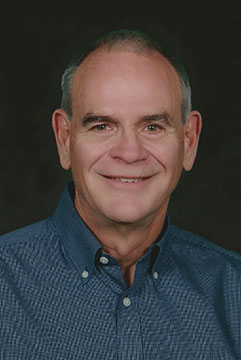 Panel
Regional and National Collaborations Advance Water Science
Dr. Martin Locke
Director
USDA-ARS National Sedimentation Laboratory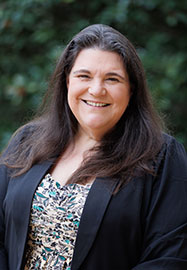 Panel
Regional and National Collaborations Advance Water Science
Amy Hammett
Director of Regional and National Collaborations
Alabama Water Institute
Bio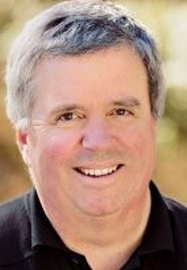 Panel
Regional and National Collaborations Advance Water Science
Tom Roberts
Senior Business Analyst
Environmental Finance Center at UNC Chapel Hill
Bio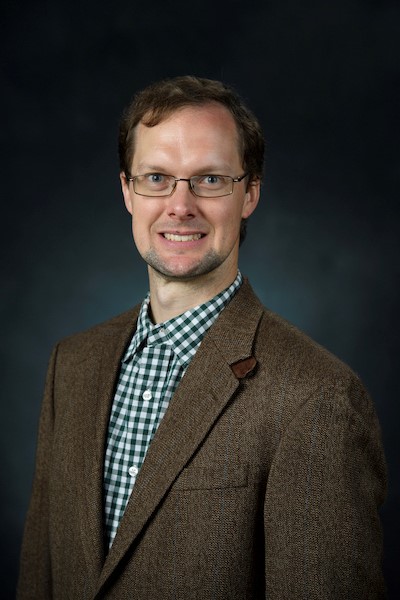 Keynote
Scientists Should Write Like Journalists and Talk Like Cavemen
Dr. Ryan Fortenberry
Associate Professor
University of Mississippi (UM)
Bio
Keri Lewis
MWRRI
P.O. Box 9547
Mississippi State, MS 39762